Glasswasher
Return to Dishwashing
HIGH TECHNOLOGY AFFORDABLE FOR EVERYONE.
The Fagor Professional glasswasher is versatile and adaptable. It is perfect for small plates, glasses, cups, and utensils.
Available in the Concept range, The Fagor glasswasher is easy to use and reliable. Get high technology and professional results at an affordable price.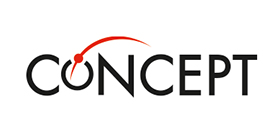 SOPHISTICATED TECHNOLOGY AVAILABLE TO EVERYONE
The EVO generation commercial dishwashers are ideal for those who think that technology and simplicity can go hand in hand. A winner in its category with the most efficient and robust technology prepared for the most intensive use on the market. We offer one model for 16 x 16 inches basket, with useful internal height of 10.5 inches that come with double upper and lower wash and rinse system.
01
EFFI-WASH
Newly optimized hydraulic system provides a strong
mechanical action combined with the optimum clean water in the tank, and the balanced power to keep the perfect hygienic temperature during the whole lifetime of the machine. And all that, assuring the promised productivity.
A powerful system which assures one of the most important
factors of the Sinner's cycle: mechanical action, saving high
quantities of chemicals.
02
Soft start
It assures a low noise level of the bar or restaurant
where it is installed and prevents the glasses and ware from moving inside the basket, protecting them from breaking and improving the washing cycle of all the
ware. It consists in a wash-pump power control during its firststage.
Contact us
Are you interested in this product? Contact us for more information about this or other products.