EXCELLENT WASHING RESULTS
---
Fagor Laundry presents Kare, the new generation of washers machines with a wide variety of models to suit any business requirements.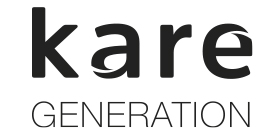 CARES ABOUT YOU, CARES ABOUT THE ENVIRONMENT
Our comprehensive and advanced series of machines provide you with the best solution; because KARE cares about what is most important to you, the world we live in, and your business. With the new KARE generation, our innovations are within your reach.
---
The new Smart TP2 control is easy to use and guarantees optimal care for your clothing. The ergonomic design delivers easy operation and maintenance. KARE cares about your comfort by offering you full connectivity so that you can manage your laundry wherever you are.
---
Thanks to its complete and precise set of features that provide exceptional efficiency in energy and water consumption, KARE protects your business and the planet on which we live.
01
TOUCH II PLUS CONTROL
The brain of your Kare washing machine is the Touch II Plus Control
User-friendly, 7'' touch screen interface
Fully programmable microprocessor
Remote communication capacity
02
BUILT FOR YOU
Designed for your welfare and comfort.
Ergonomic
Easy maintenance
Versatile
03
EFFICIENCY
Technological innovations for a more sustainable machine.
Sustainability
Time, Energy, and Water savings
Contact us
Are you interested in this product? Contact us for more information about this or other products.