Washing
EXCELLENT CARE AND WASHING RESULTS
---
Fagor Industrial presents its new generation of washers machines with a wide variety of models to suit all kinds of market requirements. The different types of industrial washing machinery are adapted to whatever the requirements in terms of efficiency and capacity, regardless of the type of business, its size and its dimensions. We have front-opening washing machines with three different spin speeds. We also provide washers machines for places where hygiene plays a fundamental role, which are known as sanitary barrier washing machines. Finally, we have a revolutionary water recovery system, a clear example of the importance Fagor Industrial places on saving both environmental and economic resources.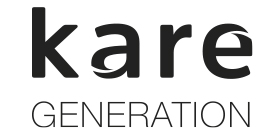 CARES ABOUT YOU, CARES ABOUT THE ENVIRONMENT
Introducing Kare, the new generation of washing machines from Fagor Industrial. A comprehensive and advanced series of machines designed to provide you with the best solution, because KARE cares about what is most important to you; KARE cares about the world we live in, about the environment. At Fagor, we care about what is really important.
With the new KARE generation, we have ensured that all our innovations are within your reach. The new smart control is easy to use and guarantees optimal care for your clothing. Our machines have been ergonomically designed and the components are installed for ease of maintenance. KARE cares about your comfort and offers you full connectivity so that you can manage your laundry wherever you are.
KARE cares about you and the environment. Thanks to its complete and precise set of features that provide exceptional efficiency in terms of energy and water consumption, KARE protects the planet on which we live.
01
KARE CONTROL
The brain of your machine, under your control.
02
BUILT FOR YOU
Designed for your welfare and comfort.
ERGONOMICS
MAINTENANCE
VERSATILITY
03
EFFICIENCY
Technological innovations for a more sustainable machine.
Contact us
Are you interested in this product? Contact us for more information about this or other products.