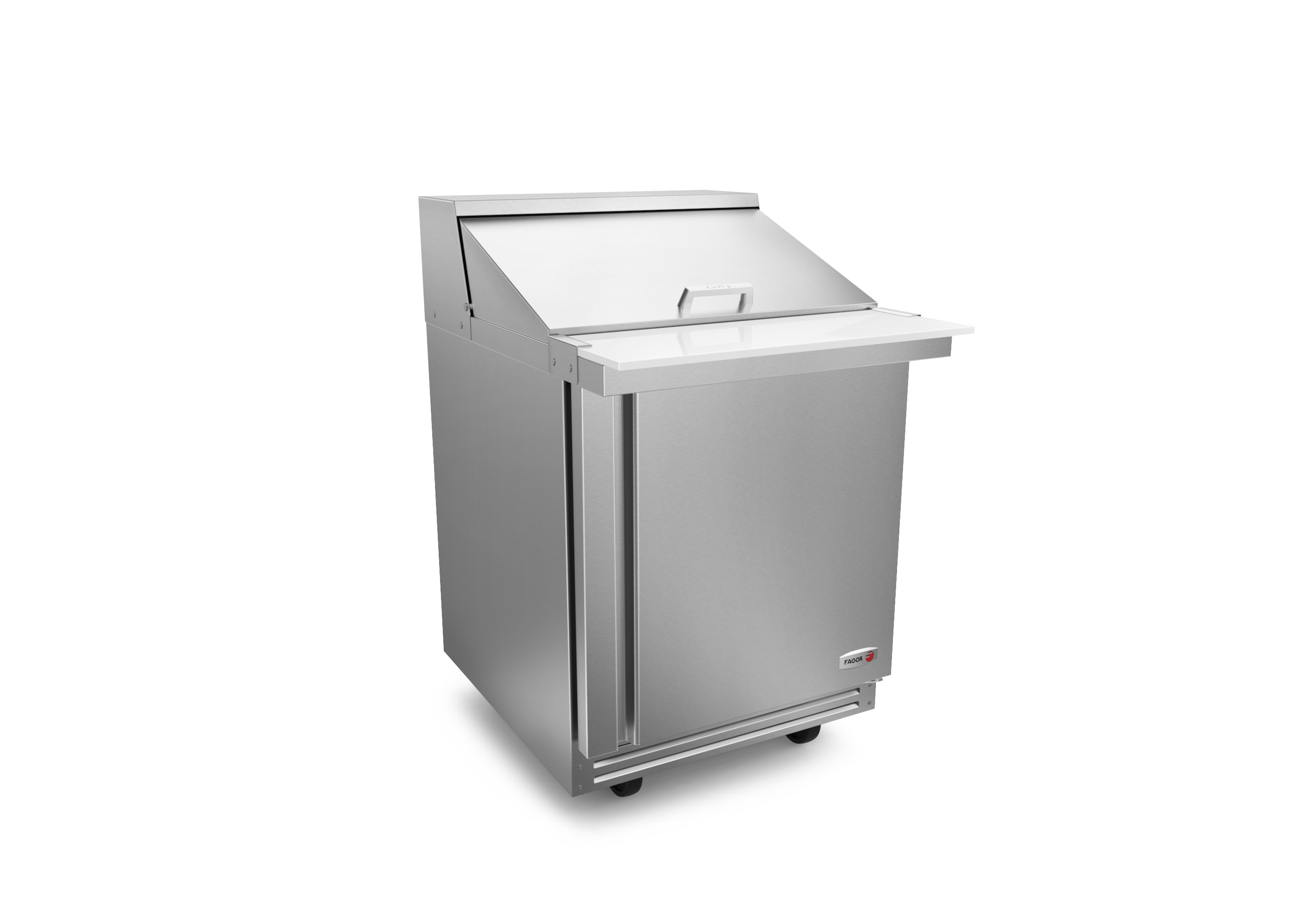 01
CONSTRUCTION
All stainless steel interior and exterior with coved corners for durability and ease of clean.
Full lenght recessed door handles, instep design to protect gaskets.
02
EFFICIENCY
Factory balanced and efficient refrigeration system, environmentally friendly, R-134A.
High density CFC-free polyurethane insulation, foamed in place, for added strenght and efficiency. Insulated hood and lid to minimize condensation.
Forced air design underneath pans, maintains product moist and freshness.
Hot gas condensate system preventing water overflow and corrosion, forextended unit life.
03
CONVENIENCE
Self-closing /120° stay open doors for convenient loading and unloading.
Full lenght removable and reversible polyethylene cutting board.
Full set of 1/6 size pans standard.
Megatop Prep Tables "Next Generation"
Forced air design underneath the pans to keep products fresh and maintain temperature at 33˚ - 41˚F in food pans and cabinet interior.
Contact us
Are you interested in this product? Contact us for more information about this or other products.